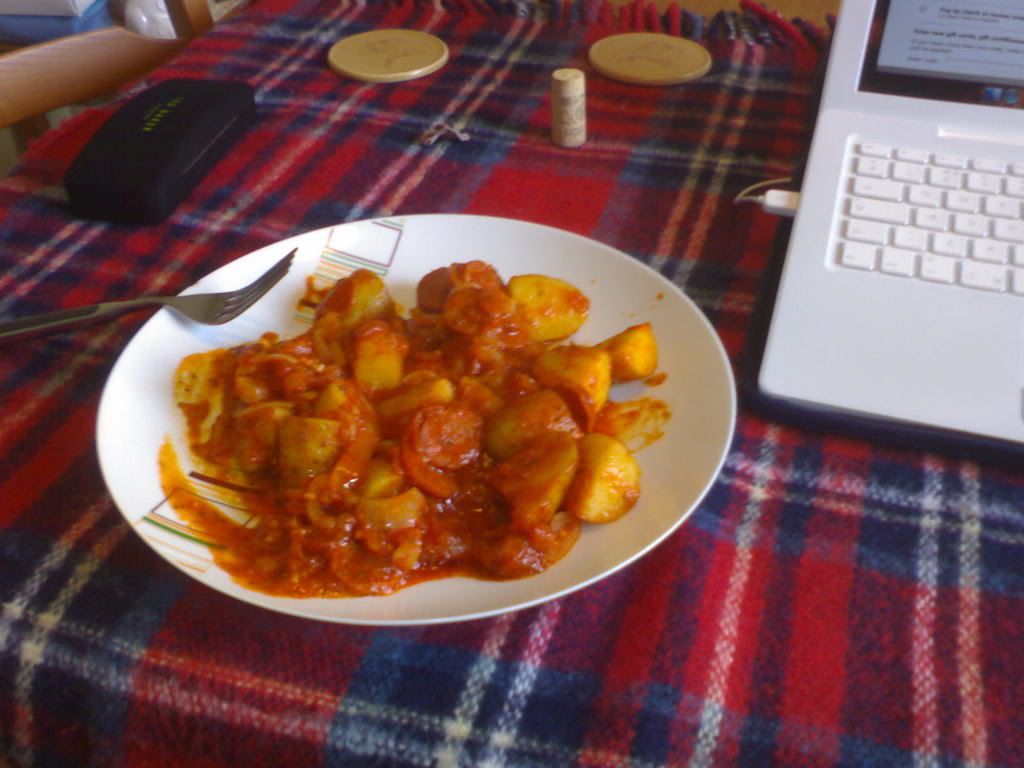 Serves 1 and 1/2. Time = 20-40 minutes.
1 onion
2 tomatoes
5 smalish new potatoes
Chorizo
Tomato puree
Black pepper
Basil
Parsley
Quarter the potatoes and boil fast for ten minutes. Drain, saving half the water.
Chop the onion and tomato.
Fry onion until soft, then add tomato.
Slice chorizo.
Add to frying pan.
Add potatoes and some of the starched water.
Add big squeeze puree, pinch basil, pinch parsley, pinch ground black pepper.
Cover and simmer for however long you like, however fast you like, until the 'stew' has thickened / reduced.
Serve. If not lunchtime, wash down with gallons of rioja.
Viola.
NJS