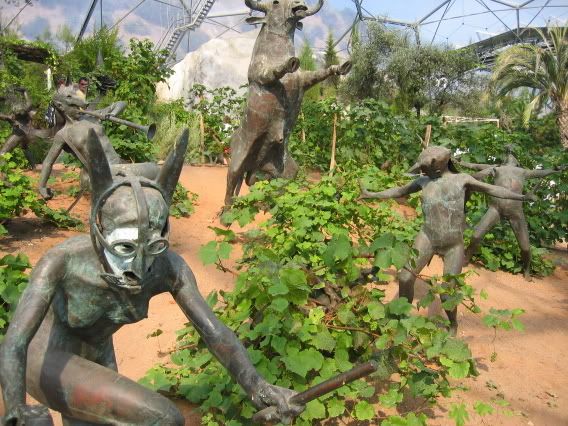 A few years ago Billy recommended me
Slaughterhouse 5
. He said it was a semi-autobiographical war story with aliens and time travel. I read it, and it was.
Kurt Vonnegut is one of the people I would name as a hero. I've not read every book by him, far from it, and I don't know that much about his life, but he just seems…
I once had a dream that left me with a vague impression of a pair of giant scissors, I think. I might not have, but that's not the point. The point is that as well as a vague impression of giant scissors, I also had a vague impression that the giant scissors in question, as big as a house or maybe a mountain or perhaps just a can-can dancer, were the greatest scissors ever.
That's kind of how I feel about Vonnegut. It's the same with Eno (who I'm writing about for Stylus at the moment). Not Bill Drummond though, possibly because I met him and have had a conversation about his penis with the mother of his child, although I might name him as a hero too. (Not because of his penis.) With Eno… I am content to have a handful of his records, to love his work on, say,
Remain In Light
and
Fear of Music
, to own a set of
Oblique Strategies
and tell that story about piss-drinking every so often. I own maybe half a dozen Vonnegut books, and have read all but two of those. I don't read much, certainly nowhere near as much as I should. I shall read the remaining two (
Galapagos
and
Cat's Cradle
) pretty quickly now, I guess, and probably buy a bunch more, too. But I don't want to use up everything he did in his life and end up with nothing left for later. Ditto Eno. And now Vonnegut is dead, his works are not only finite but specifically numbered. Everyone's works are always finite, obviously, but if someone is alive there is at least chance of one more.
Kurt Vonnegut is up in heaven now.
So it goes.
I imagine everyone in the world has written that on a blog by this point.
Oh well.
NJS