More recycling; erroneously written for Stylus one absent morning, a review of
Tromatic Reflexxions
by Von Südenfed.
Von Südenfed is the nom-de-plume for a new collaboration between German post-techno luminaries Mouse On Mars and Fall mainman / madman / svengali / dictator Mark E. Smith, whose obstreperous career has seen him release well over twenty albums with The Fall, and recently play a foul-mouthed, chain-smoking Jesus in a BBC sitcom. He was fifty in March, and has an autobiography scheduled for publication in June.
The partnership was germinated when Smith attended a Mouse On Mars gig and subsequently guested on the "Wipe That Sound" 12" in 2005. Given his oft-expressed love of both Krautrock and electronica, it makes total sense that he would eventually find himself providing the vocals for a German techno outfit.
And indeed, as soon as you press play, Von Südenfed seems like the perfect unification; Mark E. Smith, mumbling even when he's shouting, has never sound more brilliantly deranged than on
Tromatic Reflexxions
, ensnared within an axiomatic, Teutonic machine, banging his fists and trying to get out, while Mouse On Mars, aided by Smith's lunatic genius, have finally made the album of abstracted pop techno that they've been desperate to concoct since the alienating philosophical experiments of
Ideology
in 2001.
Essentially what we have here is robotic postpunk. Despite allusions elsewhere, it doesn't sound particularly like LCD Soundsystem; there's no tastefully retro hipster sheen here, just genuinely danceable and futurist pop, albeit mashed, paralytic, and unintelligible. It's hard to tell which is more exhilarating; the barrages of packet-switched digital waveforms and algorithms, or the belligerently croaked tirade of vocals, the two elements combining brilliantly to make up the likes of "Fledermaus Can't Get It" and "Family Feud".
It's important to assert that this isn't just Mark E Smith getting drunk and ranting over a Mouse On Mars record, though, but rather a genuinely new creative union that pushes each artist in previously unseen directions. The gibberish bluegrass guitars & shouting of "Chicken Yiamas" is unlike anything in Andi Toma and Jan St Werner's history, for instance, while the blissful electropop of "Rhinohead" improbably sees Mark E Smith crooning beatifically (albeit a stream of garbled nonsense culminating in him claiming "I'm a rhino"), something few people can have ever imagined.
He's still a cantankerous sod, mind you, at one point accusing a rival DJ of wetting the bed during "Flooded", while his cohorts are capable of digital brainfuck as much as ever; just check the woozy fluid-loss of "Serious Brainskin". When these elements combine to find twisted hooks such as on "That Sound Wiped" and the astonishingly deranged "Duckrog", the results are close to terrific.
The final track, "Dearest Friends", fully demonstrates this collaboration's ambition; a strangely affecting Afropop-cum-chamber-pop-cum-techno kiss-off, it sounds like something from Jim O'Rourke's splendid
Eureeka
album as re-imagined by an inebriated tramp, and as such is unlike anything one might expect from a union between Mark E Smith and Mouse On Mars.
Tromatic Reflexxions
is hopefully just the start of a fruitful relationship
NJS
A year ago I wrote an article about sound. A week ago I interviewed a band who'd read that article and taken onboard what it said when recording their new album. That interview should be published on Stylus today. Here are a load of spare, contextualising words that I wrote for that piece, but which weren't really needed. I hate waste. This is recycling…
65daysofstatic, like most instrumental postrock bands, understand that, lacking a singer, they need some kind of visual presence in their live shows to give the audience something to focus on between the sheets of cleansing noise and jackhammer rhythms. So they run video footage, edited in time to specific songs, projected presumably from a laptop onto a giant screen behind them onstage. During one song various photos of the band "on the road" are sequenced, and overlaid with subtitles detailing the carbon footprint of a modest tour…
It is revealed that, in fifteen dates across sixteen days in the UK, the band's tour-bus pumps out 700kg of carbon per band member. The yearly safe level of carbon production is 600kg. A few years ago one might have suggested that a fossil-fuel-greedy Western rock band's carbon footprint might be offset by millions of negligible footprints from people in the Indian subcontinent or China. But in 2007, given the rapid and voracious development of those areas some might be tempted to refer to as the Second or even Third World… not anymore. 65daysofstatic are keen recyclers and passionate observers of the erosion of both our culture and our environment; how are they supposed to tour when the very thing they love goes against their principals?
Exeter Phoenix is an odd venue to fill with noise, the auditorium as tall as it is deep, seemingly, sound easily lost in the rafters, but guitars, drums, piano and some ambitious software managed it later that evening. Live, 65daysofstatic swing between engulfing ferocity and stark austerity and they were ultimately rapturously received by an initially timid crowd, audience members fielding mobile phone calls in the middle of the quite bits notwithstanding.
This dynamism of their live show makes the naturalistic, vacillating and detailed sound of
The Destruction Of Small Ideas
make even more sense after the bruising consistency and attack of their second album,
One Time For All Time
. It's not just an aesthete's improvement to sonics that makes
Destruction
wonderful, though; compositionally the band have ramped up several levels too. Which is why it's a shame that reviews of the new album have been mixed, although most of the negative ones appear incompetent at best in light of understanding what the band were trying to achieve; one piece I read criticised the production for being "flat". It's clear to me that the naysayers bemoaning the band's development don't understand how to listen, don't understand what music is, don't really know what they're talking about. I'm not saying that 65daysofstatic have found the secret chord; but they have made a wonderful record.
But it's difficult when not only consumers but also reviewers, who are still, just about, gatekeepers of taste, are so busy with other things that the only chance they get to listen to records is on the bus or train on their way to the office or lecture theatre. The extensive, oblique, esoteric sleeve-notes of
The Destruction Of Small Ideas
state unequivocally that "care has been taken to make this album quietly so you can play it
LOUD
"; the worry is that people either won't notice this instruction or else won't follow it for whatever reason.
One of the videos thrown behind and above their monstrous noise features footage of
Threads
, a 1984 BBC docudrama written by Barry Hines and directed by Mick Jackson which depicts, with alarmingly realist pessimism, the possible effects of a nuclear strike against Britain. Buildings are blasted apart in atomising eruptions; women piss themselves in the street; grandparents are crushed by the houses they have invested lifetimes in; skin boils, bubbles, lifts from sinew and bone. Not just the impact and immediate devastation is shown though; thirteen years are covered in the denouement of disaster, revealing an emaciated, dislocated nation beset by plague, poverty, infertility, rampantly prolific birth defects and a short, fast descent into a long, slow hell.
Threads
is set in and around the working class, steel-industry city of Sheffield in Yorkshire; two members of 65daysofstatic claim it as their hometown. Understanding the impact of
Threads
is perhaps key to understanding the band, barely toddlers when it was first broadcast and soaked through with the imagery of their home town destroyed in a parallel, televisual universe for their entire lives. 65daysofstatic don't want to bring about or describe the apocalypse; they want to avert it or, failing that, survive it. To do this they needed to make a record that would last, that was strong enough to evolve in hearts and minds over time. I think they've probably done that.
NJS
Olly wished me happy birthday today. It's not my birthday until tomorrow. (His is 13 days after mine.) I called him a lummox and he reminded me of the time when, at university, we sent Mother's Day cards to our mothers a month early. Olly is getting married (unsure when, but he is at least engaged, having proposed and had the proposition accepted) and so I have been pondering university again, as one does sometimes. The Mother's Day thing is symptomatic, perhaps, of the complete and utter dislocation that we suffered at university, an utter severance from the outside world. We had televisions and radios and the internet and often the paper (The Sunday Times when I lived with Jewish Ben; The Guardian on a Friday before that – oh The Guardian on a Friday! A gaggle of us used to leave lectures and seminars at lunchtime and head for The Charles Bradlaugh pub with a Friday newspaper each, and sit, on green sofas around an aged wooden table on the upper floor in the corner by the window, drinking Guinness and perusing the culture sections,
Film & Music
, reading aloud reviews of albums we were concerned with, interesting articles and facts and observances, and we felt like… kings of the world, perhaps, like sitting around a table on a Friday afternoon while the world worked in its office and we drank Guinness and read broadsheets was the most important thing to be doing; the
only
thing to be doing. In my mind we did it a hundred times; in reality probably half a dozen. And now I have written in the Film & Music section of The Guardian on a Friday, and perhaps there is a twenty year old student at the University of Northampton now, doing what we did every Friday, and sitting in The Charles Bradlaugh with his friends reading aloud, and maybe this Friday he'll read something I've written?) but still we were dislocated. Mad cow disease, the petrol crisis, Man Utd's European Cup triumph; these things passed us by. A thousand things passed us by. Getting updates on Peter's journey through university at the end of every term, watching the students I deal with every day, I can see that dislocation is a common thread. Olly, do you remember that evening in The Cock in the first year, the graduates, five years past us, finding our… ire, and youth, and idealism… amusing? Naïve? Endearing? I'm happier now, as you are I imagine, but if we faced ourselves as we were then, would we say the same things to us as those other graduates did?
NJS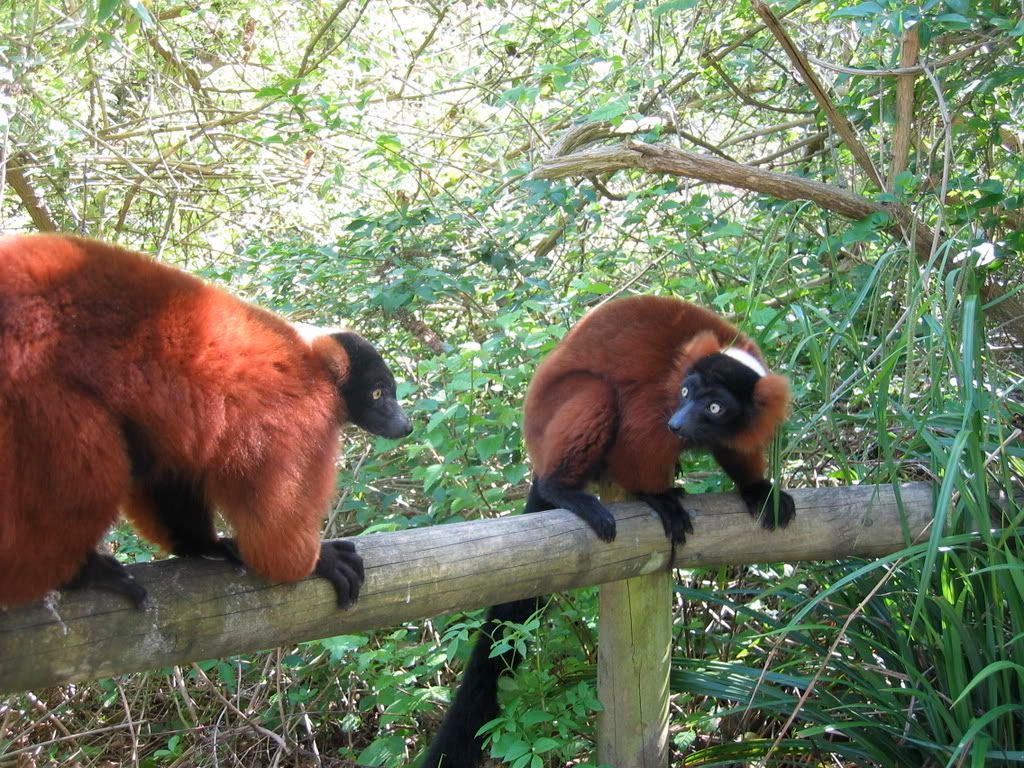 I should post, if only so it's not a month between posts. Dom Passantino has entire careers as freelancers for style magazines and caravanning journals in the time it takes me to write one blog post; if this isn't motivation enough to post something, anything, then I am lost.
So. The weekend has been a gaggle of Indian and Italian food, Guinness in the afternoon,
Animal Crossing: Wild World
on Nintendo DS Lite, and an article for Stylus about Brian Eno. And an internal job application. Tomorrow I am 28. Last week I started writing a novel, I think. Science fiction, should you ask.
"It seems to have more purpose and less disclosure" I just wrote in an email to Olly, re; running this blog in the light of having deleted my Myspace and Facebook accounts. Social network sites being the cultural cancer of the 21st century. Disclosing emails on a blog is hardly "less disclosure" though, is it? Emma's little brother has (or had) a picture of his (toned) stomach as his MSN Messenger avatar. No such thing as privacy.
On Friday I am going to Bristol to interview Battles for Stylus. Tony Blair is stepping down. He has made Britain financially rich and morally poor. Patrick Wolf is not retiring from music. A lemur tried to steal Emma's handbag at the zoo, almost. Certainly it considered sitting on her lap. Sometimes I think I expect this blog to update itself – it used to, didn't it?
Apparently blogging your way, song-by-song, through an artist's entire career is now a burgeoning blog trend. I did that three years ago. Apparently
Imperfect Sound Forever
is "sweeping the interwebs", or "taking the interwebs by storm", or something, according to an email I received over the weekend from (I assume, given the content) a sound engineer. This is good. Every time I hear about an artist saying they're going to make a 'quiet' record with some integrity, my heart swells a little. 65daysofstatic.
Time to go.
NJS